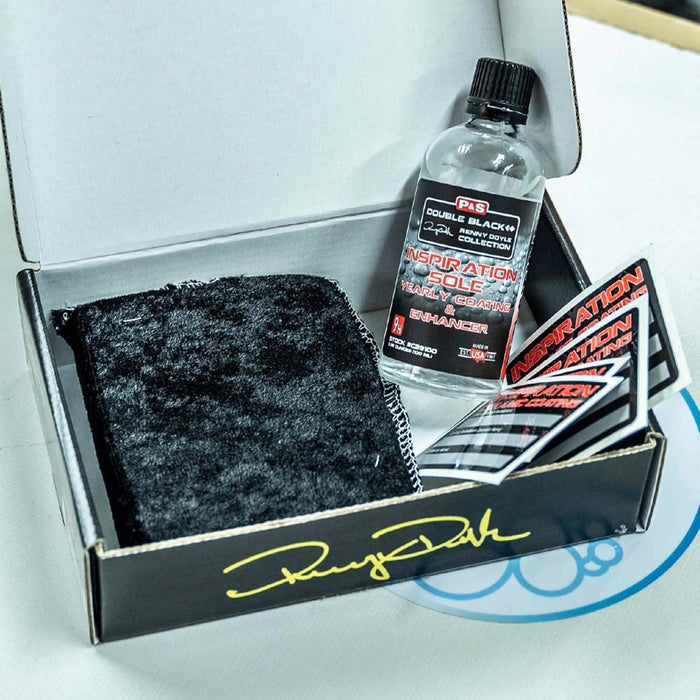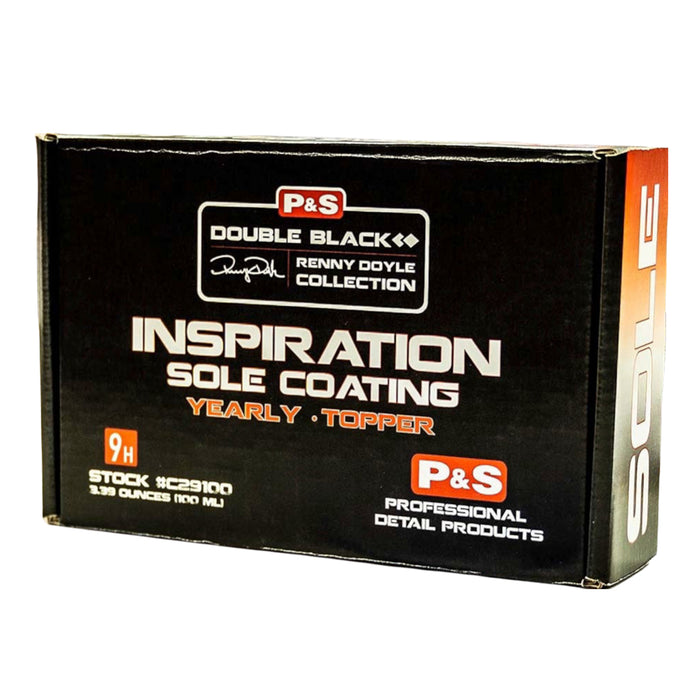 P&S Inspiration Sole Ceramic Coating 100 ml | Yearly Coating & Enhancer
P&S Inspiration Sole Ceramic Coating 100 ml | Yearly Coating & Enhancer
SOLE offers an easy to install coating to be used by both professionals and passionate enthusiasts as stand alone one year coating or as an enhancer on top of Inspiration Classic. SOLE in the "Super Size" clear 100 ml bottle we feel is the new sweet spot in the coating industry.
Credible performance featuring easy install and flexible use as a final step top coat to Inspiration Classic for customers looking to add an extra level of protection, as a maintenance coating to be placed on top of Inspiration Classic once a year or as a pure stand alone one year durable coating.
(Kit Includes: 1 - 100 ml bottle of Inspiration, 1 coating applicator, instruction sheet & 4 door jamb labels)
SOLE Inspiration Ceramic Coating is an easy to install coating but we still recommend the product to be installed by professionals and proper procedures must be followed for effective application and results. We do not recommend product use or application by untrained individuals.