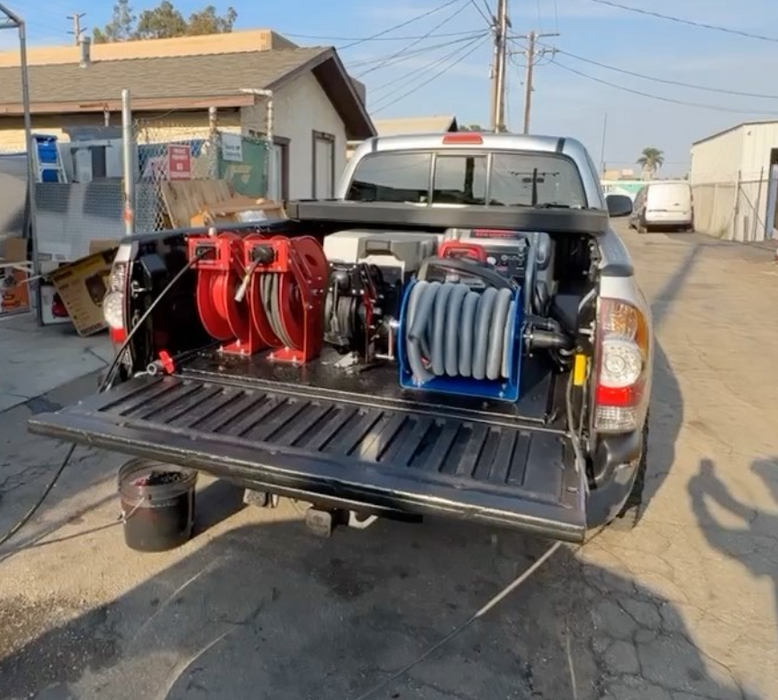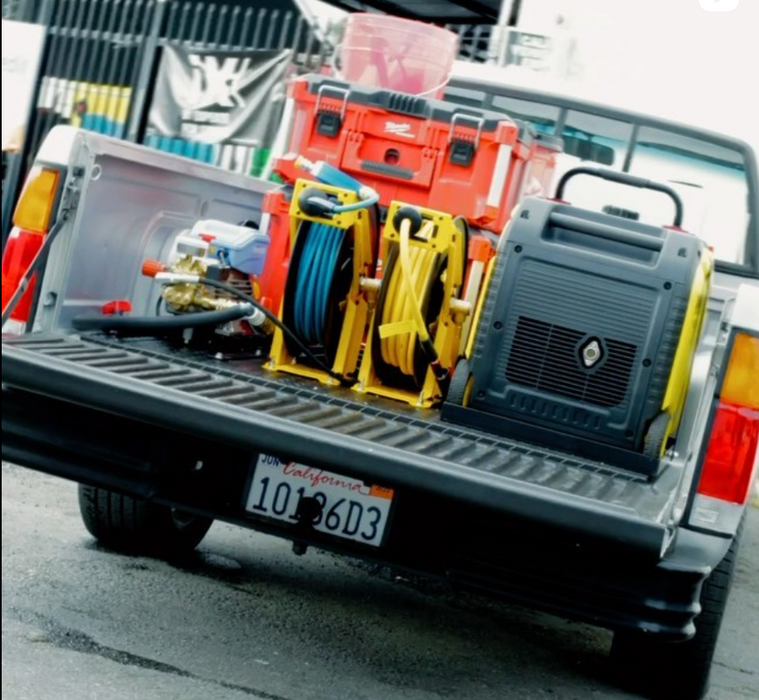 Truck Configuration.
 Detailing goes beyond aesthetics; it's an integral part of proactive maintenance, addressing both the inside and outside of your truck. Our team of expertly-trained and certified detailing technicians offers the convenience of mobile detailing services at your home or office. Armed with all the necessary tools, supplies, water, and power, each technician boasts extensive experience of 5-10+ years and remains updated through continuous education, staying informed about the evolving care requirements of the latest vehicle models.

We provide a diverse range of mobile detailing services customized to cater to your cargo van's specific needs and your budget. To explore the comprehensive array of services offered by Mobile Detailing Pros and schedule your mobile detailing appointment for your truck, simply make your selection from the options below.
1. FLOORING
DIAMOND PLATE (RAW ALUMINUM)
DIAMOND PLATE (POWDER COATED)
PLYWOOD & RUBBER COATING
ADD-ON: RHINO LINER

2. WALLS
COMPLETE DIAMOND WALLS
PROTECTION WALL
WALL FRAME

3. DOORS
COMPLETE DIAMOND DOORS

4. WATER TANK & FRAME
SLIM STANDING
LOW PROFILE
REGULAR

5. PRESSURE WASHER
GAS
ELECTRIC
CLIENT PROVIDING PRESSURE WASHER

6.GENERATOR
A.CHAMPION 4600 WATT ($1,300)
B.CHAMPION 2000 WATT ($700)

7. EQUIPMENT MOUNTING
INDIVIDUAL MOUNT
H2O COMBO FRAME (MOUNTS 3 REELS AND EQUIPMENT)

8.EXTRAS
TANK TOP SHELF $350
CHEMICAL RACK
LATERAL SHELF $450
BOTTLE HOLDERS
FOAM CANNON HOLDER $45
TRIGGER HOLDER $45
BRUSH HOLDER $55
KEY HOLDER $25
BUCKET HOLDER
EXTRACTOR FRAME $70