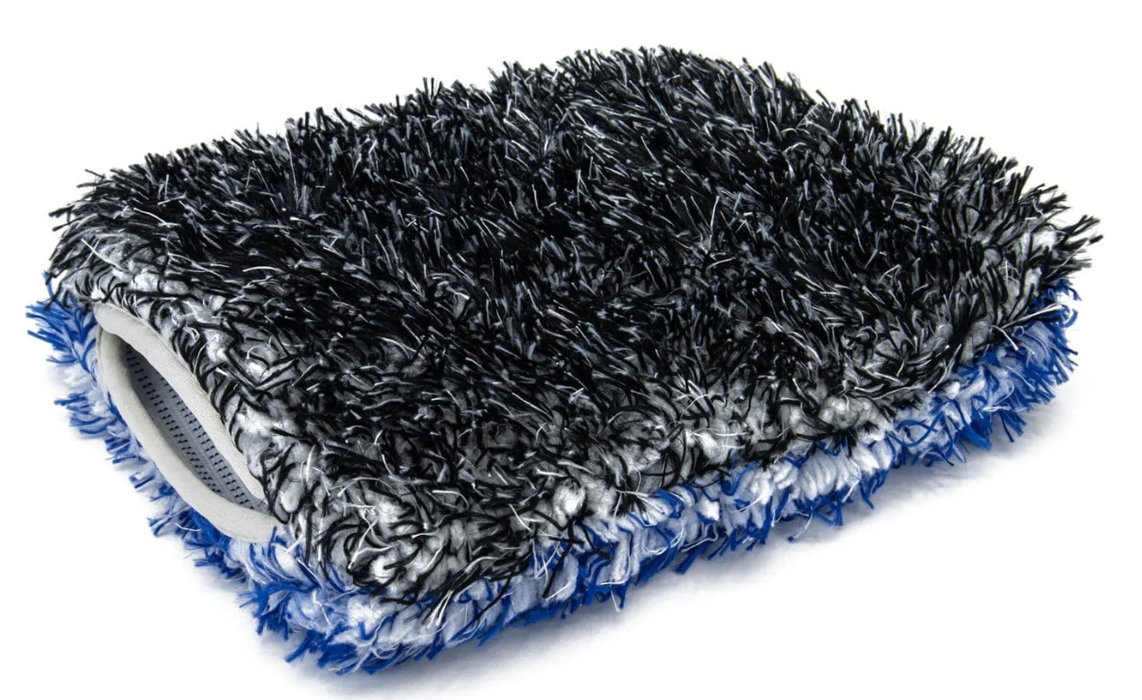 The [Wash Monster] Car Wash Pad is made from an extra long pile microfiber material. At 10" x 8" square you can place the pad firmly between your hand and the car surface insuring that you apply the proper pressure for safe and effective washing. 
Featuring an opening at one end so that the inner foam can be removed for laundering, and so that the pad thickness can be changed by adding and reducing sheets of foam.
Use the pad with no foam for a thin and flexible pad or add up to 3 sheets to make a thick wash sponge to hold maximum suds.
Don't confuse this microfiber car wash hand mitt with other similar looking products. Ours features two different lengths and densities of fibers (inferior materials have uniform length and density fibers which are simply two tone colors). The shorter, more dense, white fibers expand and hold the suds while the longer green fibers gently tickle and agitate dirt and grit on the car surface. 
We suggest using this microfiber car wash hand