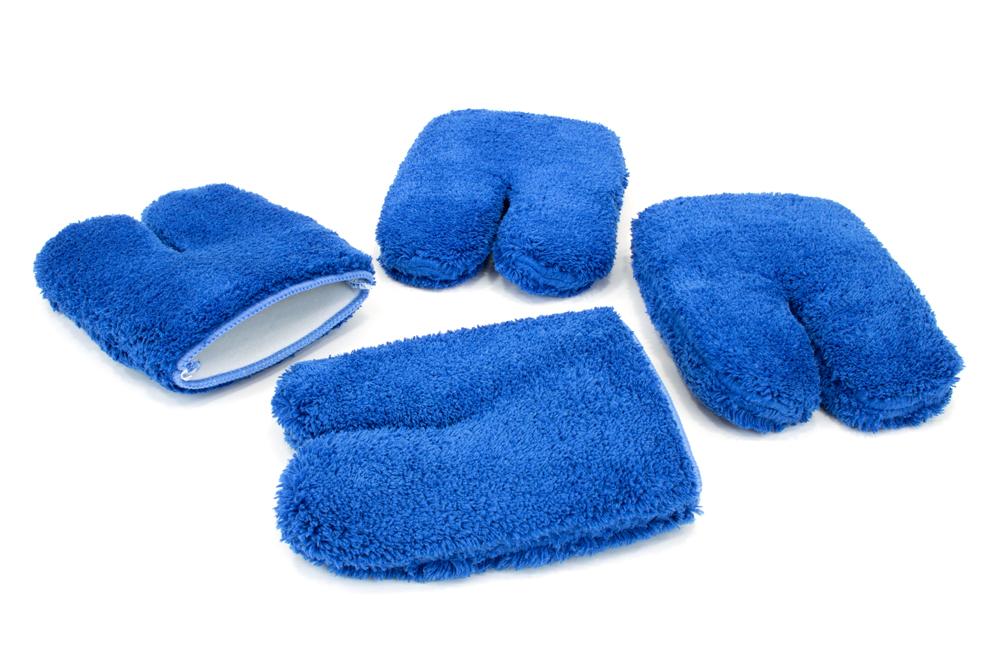 These easy on, easy off microfiber wheel half mitts make getting into the tight sections of your wheels and rims easy. Made with super plush and soft 1100 gsm microfiber they will not scratch and will gently scrub away break dust and contaminates. 
These 550 gsm microfiber half mitts for car wheels and rims only go halfway down your hand so you can easily remove and switch to a new mitt when it is soiled. It is easy to twist in your hand when needed, to switch to the other side. Grip the outside of the wheel cleaning mitt with your thumb, for better control. 
There is a center sewn section that partitions the wheel wash mitt between your pointer/middle and ring/pinky fingers, providing extra control and preventing the mitt from rotating in your hand as you scrub. 
We recommend wearing nitrile gloves underneath the mitt to protect your hands from chemicals. 
4-pack