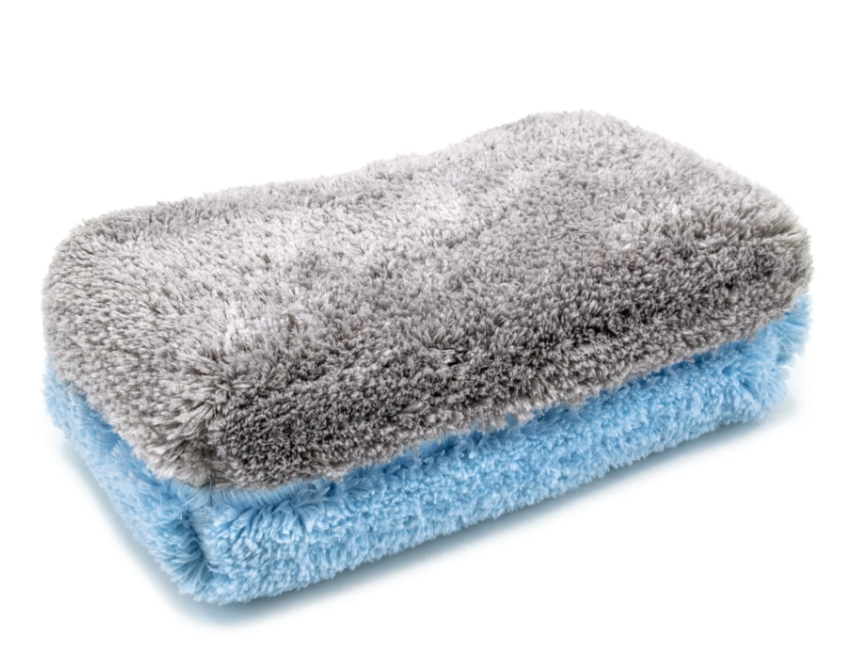 YOU WANNA WASH QUICKLY BUT SAFELY? OF COURSE YOU DO. 
The BLOCK PARTY blue microfiber sponge was designed specifically for cleaning the bottom sections of your vehicle. Why? This is where all the heavy debris loads up.  The BLOCK PARTY wash block delivers fast results while providing the safest methods against putting swirls in your paint. 
The BLOCK PARTY microfiber wash sponge quickly lifts dirt from the surface and immediately rinses out in your clean water bucket. 
Why did we make the BLOCK PARTY wash block?
Swirls happen from debris loading up on the surface of your wash mitt and you continue washing thinking the suds are helping prevent swirls. This couldn't be farther from the truth. Clean wash pads are what protect the paint from swirls, not suds. The BLOCK PARTY wash block keeps the debris from the bottom of the vehicle from transferring to the upper sections. 
Pair the BLOCK PARTY wash block with FLAT OUT Wash Pad 4 pack and your 2 bucket wash method for best results.