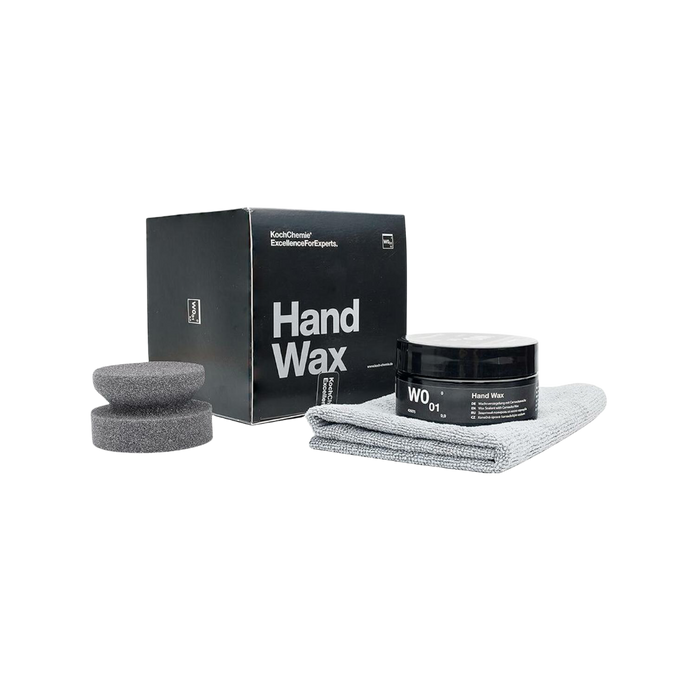 Koch Chemie Hand Wax 175ml | High Gloss Hydrophobic Carnauba Wax
Wax Sealant for hand application
Kit includes hand applicator and towel in a display box.
Premium wax sealing for a hydrophobic, high-gloss paint surface.
Hand Wax W0.01 contains premium carnauba wax which seals and ensures a long-lasting protection of treated surfaces.
The sealing components create a smooth surface with advanced hydrophobicity.
The result is a considerably brighter, high-gloss finish.
Only a small amount of Hand Wax W0.01 is needed in order for it to be highly effective, making it very economical.