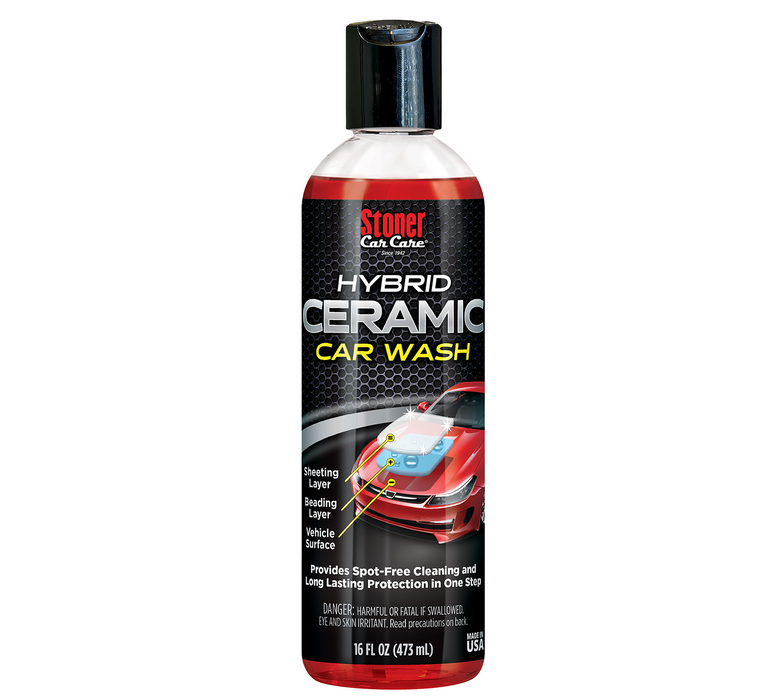 Stoner Hybrid ceramic Car Wash 16 oz
Clean and protect in one step!
Stoner Car Care's Hybrid Ceramic Car Wash details and shields your vehicle in one step. Hybrid Ceramic Car Wash provides dual layers; a sheeting layer that rinses spot-free and a beading layer that lasts for months.
Rinsing layer cleans and sheets liquids.
Lower foaming surfactants and synthetic polymers combine to provide an effective clean and form a sacrificial rinsing layer that accelerates drying and prevents water spots.
Protective layer bonds to paint.
A durable base layer with powerful Si02 technology bonds to your clear coat to deliver months of water beading, protection, and gloss.
Fresh, Cherry Scent
No unpleasant fumes here! Leaves behind a pleasantly fresh cherry scent.