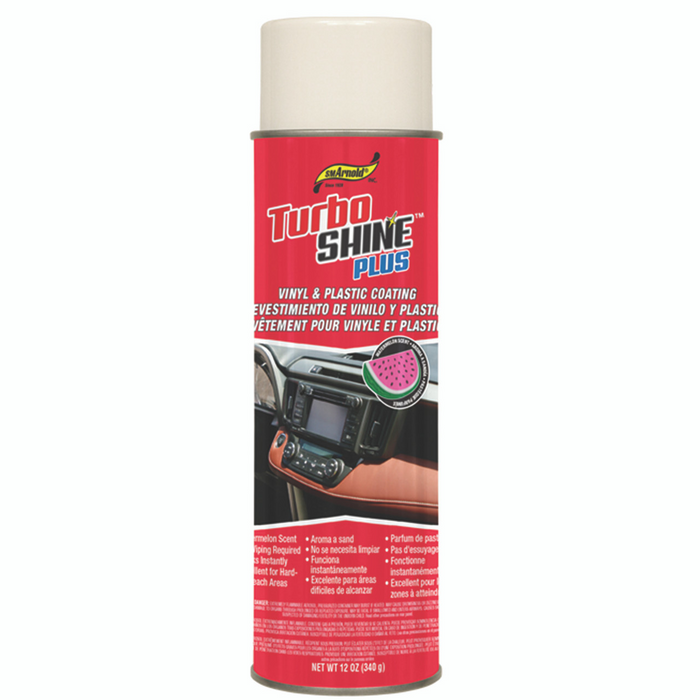 Turbo Shine Plus Watermelon
Water resistant gloss shine
Shines plastic & Vinyl surfaces
Formulated for Interior auto detailing
Sprays evenly with no mess
Great watermelon scent
Used by professional auto detailers
Aerosol 12oz
Turbo Shine Plus is a non-foaming, clear coat that provides a water-resistant gloss shine to all plastic and vinyl surfaces. Watermelon scented. Renews and brightens. Can spray easily in hard-to-reach areas. Spray Turbo Shine Plus and walk away, no wiping required. Fast and easy to use.
Directions: Spray on air vents, dashboards, consoles. door and trunk seals. Do not wipe.
CAUTION: DO NOT APPLY TO BRAKE, CLUTCH PEDAL, STEERING WHEEL OR ACCELERATOR.