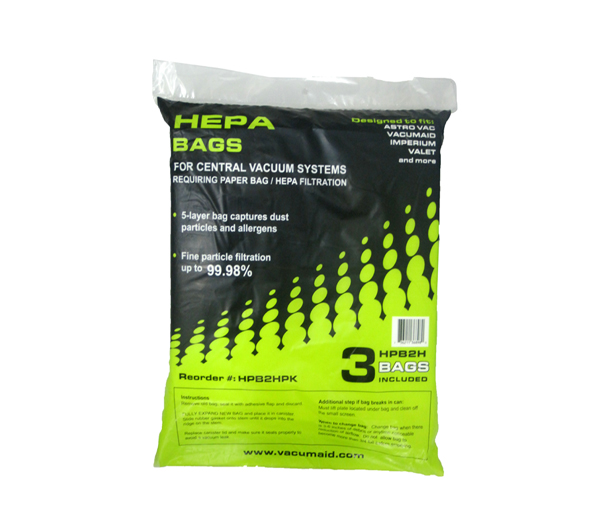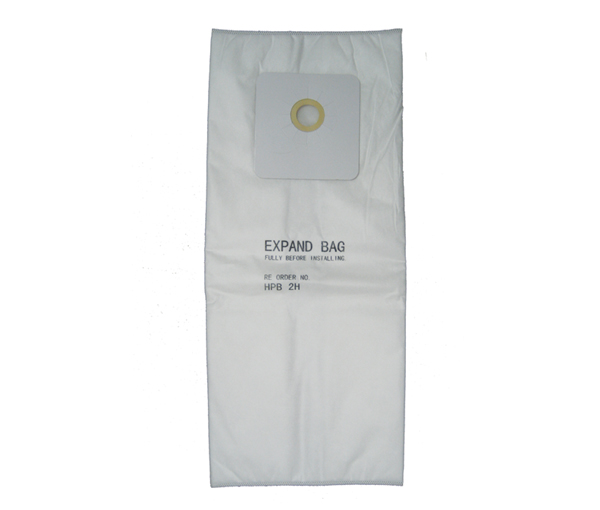 5 layer HEPA Bag for disposable bag units.
The bags are made from PP (Polypropylene) plastic (some layers are woven, others are spun-bond).
Weight g/m2 100
Air permeability l/m2.s 430
Optimum fine particle filtration
Filtration efficiency 92.4% EN1822-3  (Most Penetrating Particle Size, MPPS: Typically between 0.05 and 0.3
Dust retention of 99.98% efficiency
Note: HPB1 bag may also be used in place of the HPB2H.
Remove the lid by lifting straight up.