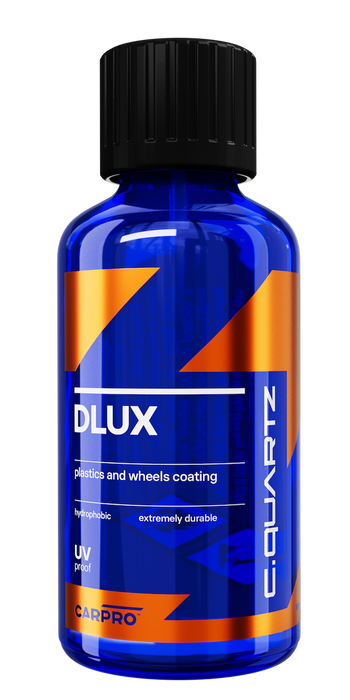 CQuartz Dlux Trim & Wheel Coating
CQUARTZ Dlux is the most advanced trim & wheel coating available. 
Made from quality high-grade organic silane, containing more than 50% pure silica! Unlike other trim products, CQUARTZ Dlux restores and protects for two years or longer by utilizing a unique nano composition which allows it to chemically bond to the pores of the trim!  Dlux is also HIGHLY resistant to extreme temperatures making it the perfect product for protecting wheels.  Traditional products wash off in a matter of weeks or months but CQ Dlux has been tested all over the world and continues to protect for month after month! 
Dlux was engineered specifically for coating plastics as well as rubber and metal. It can be used on almost any wheel finish including clear coated, chrome, aluminum, and plastic.  In my experience Dlux leads the entire market when it comes to exterior plastic trim protection and it darkens the trim without leaving any unwanted slick greasy residue.