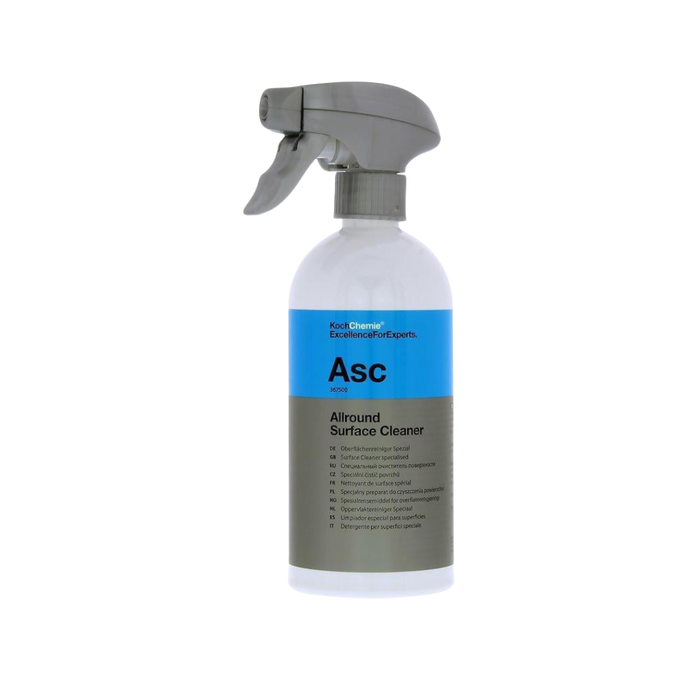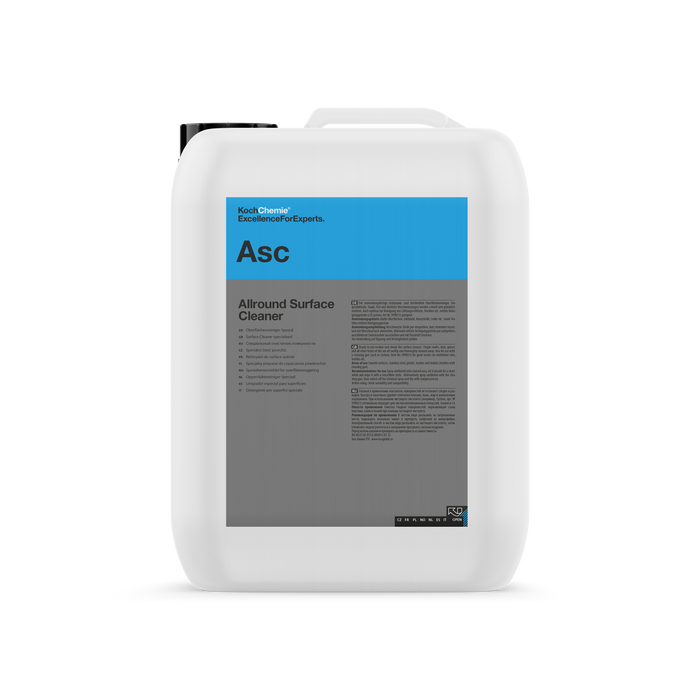 ASC (ALL-AROUND SURFACE CLEANER) KOCH CHEMIE
Koch Chemie ASC Allround Surface Cleaner is a ready to use all surface cleaner designed to lift dirt, dust and grease away from your interior finishes. Viable on stainless steel, plastic, leather as well as textiles.
The scent is similar to the glass cleaner offered by Koch Chemie.
This may also be used with an air-cleaning gun and simply needs to be wiped off; no water marks or residue from this product is left behind.