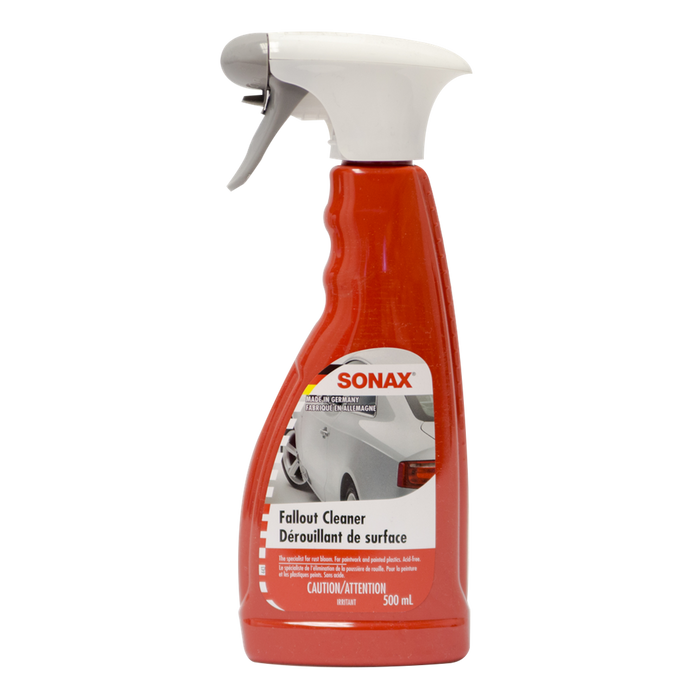 Sonax Fallout Cleaner 500ml
SONAX Fallout Cleaner is acid-free which makes it safe on car panels to chemically remove rust deposits. Simply spray on & watch the contaminants turn red as the formula pulls the brake dust and industrial fallout safely from the painted metal or plastic trim.
Acid-free and pH-balanced removal of stubborn rust contaminants on painted and plastic surfaces Chemically removes brake dust and industrial fallout from the vehicle's exterior panels Color-changing indicator identifies contaminants and gently removes them from the vehicle.